On Monday, the NFL announced a new streaming service, NFL+. The news was hardly groundbreaking, as sports streaming is already competitive. Also, the NFL must be careful not to irritate both current and future NFL providers. For instance, one provider is getting ready to pay roughly $3 billion for NFL's Sunday Ticket.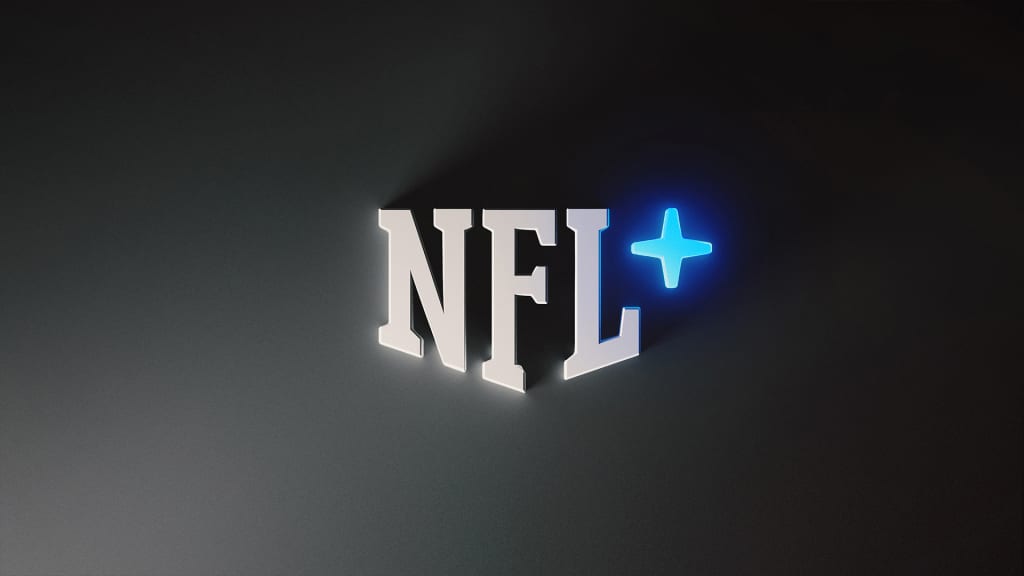 NFL is launching its own streaming service. NFL+ will join a decidedly crowded field of major league content providers. (Image:NFL)
The NFL obviously thinks the future is in streaming. In 2020, the league partnered with Amazon to stream the "NFL Holiday Blitz." Earlier this month, NFL Commissioner Roger Goodell announced that NFL's Sunday Ticket would go to a streaming service.
NFL+ Streaming Service Pros and Cons
The first tier of NFL+ will be reasonably priced at $4.99 per month or $39.99 per year. Viewers will get to stream almost all the league's games, including in-market games. NFL+ also offers a premier tier that provides commercial free replays. Its premier services costs $9.99 per months or $79.99 per year.
Current NFL Game Pass subscribers will be moved over to NFL+. Most people will like the change, since the premier tier is a little less pricey than Game Pass. Although there is one thing that NFL fans may not like.
Viewers won't be able to access NFL+ on their televisions. At least initially, the NFL will only stream its new service to phones and tablets. And that's a downer for fans that thrive on that big screen experience.
Waiting for the NFL's Other Broadcast Shoe to Drop
Most people were expecting a streaming announcement from the NFL. Just not this particular announcement. The NFL will end its Sunday Ticket deal with its current provider, DirectTV, after the 2022-23 season.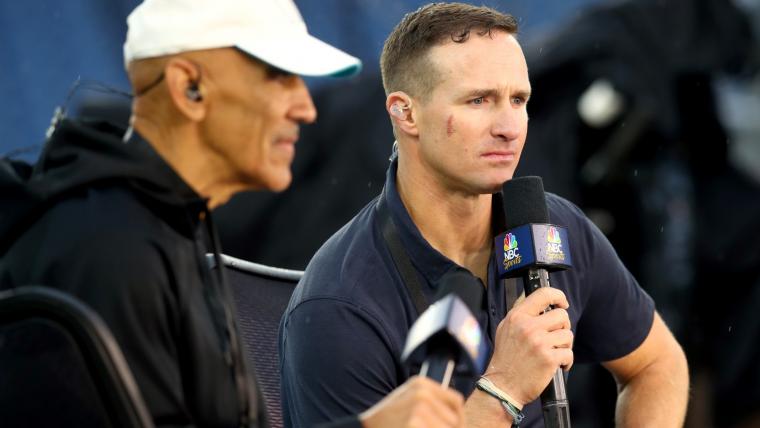 Drew Brees was the heir apparent for Cris Collinsworth's NBC gig. But now some speculate Brees' broadcasting future may involve the NFL's new Sunday Ticket provider. (Image: Getty)
DirectTV paid a hefty $1.5 billion a year for the privilege of broadcasting the NFL's Sunday lineup. But the new provider is likely to pay significantly more. For one thing, there is a lot of competition for the pending contract. Amazon, Disney, and Apple have already submitted bids.
The new Sunday Ticket provider won't be able to offer viewers a better deal than they have currently with DirecTV. And it's not just because of the new contract's price tag.
Neither NFL+ nor the new Sunday Ticket service can violate any of the terms and conditions the league has with its existing providers. Currently CBS, NBC, FOX, ESPN and Amazon pay billions per year for their NFL media rights. As a result, the new Sunday Ticket service won't be allowed to price the service much below the $300/year that it is today.