Paul Pogba could miss up to two months after last-minute medical checks confirmed a serious knee injury for the Juventus midfielder.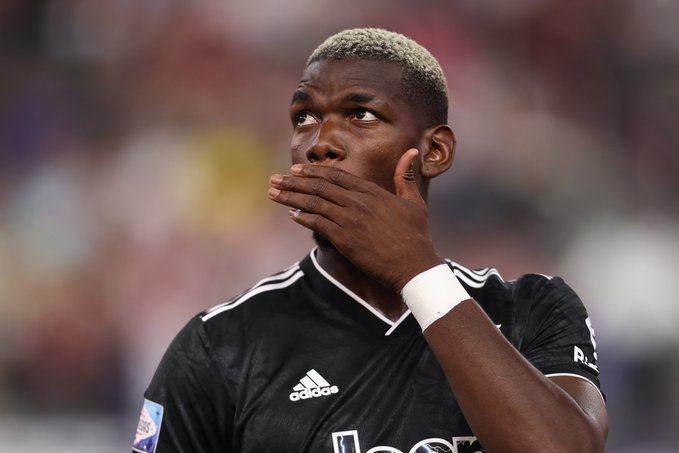 Paul Pogba joined Juventus from Manchester United on a free transfer. (Image: twitter/sportsbible)
Pogba hoped his fortunes would change after an injury-stricken season at Manchester United, but doctors saddened him with their verdict. The 29-year-old's fresh knee problem is more serious than it was first believed. Last season, Pogba battled hamstring and calf injuries and was only limited to 16 Premier League starts.
"Following the pain reported in his right knee, Paul Pogba was subjected to radiological investigations which revealed a lesion of the lateral meniscus," Juventus confirmed.
"In the next few hours, he will undergo a specialist orthopedic consultation. Therefore, he will not take part in the trip to Dallas to continue treatment," the club added.
Juventus is out on the market for a potential replacement, with Paris Saint-Germain's Leandro Paredes under consideration. Pogba could be out until October if tests confirm he needs surgery on his knee.
Juventus is expected to challenge Inter in the Scudetto race
Juve's series of consecutive titles stopped at nine in 2020, as the Italian giants fell behind Milan-based rivals Inter and AC Milan in 2021 and 2022. Bookies expect the Old Lady to be a strong contender in the title race this season. At +180, Juventus is second-favorite to win the Scudetto, only behind Inter at +160. Italian champions AC Milan come next at +350, while Jose Mourinho's AS Roma is fourth at +900.
Apart from signing Pogba, Juve secured Bremer's arrival from Torino for more than $40 million, while also convincing Angel Di Maria to join once his contract with Paris Saint-Germain ended on 30 June. The most important departure is that of Dutch defender Matthijs de Ligt, who left to join Bayern Munich in a $70 million transfer.