Monmouth Park and Colonial Downs are joining the intertrack horizontal wagering club starting next week, when the two East Coast tracks roll out a Mid-Atlantic Pick 4.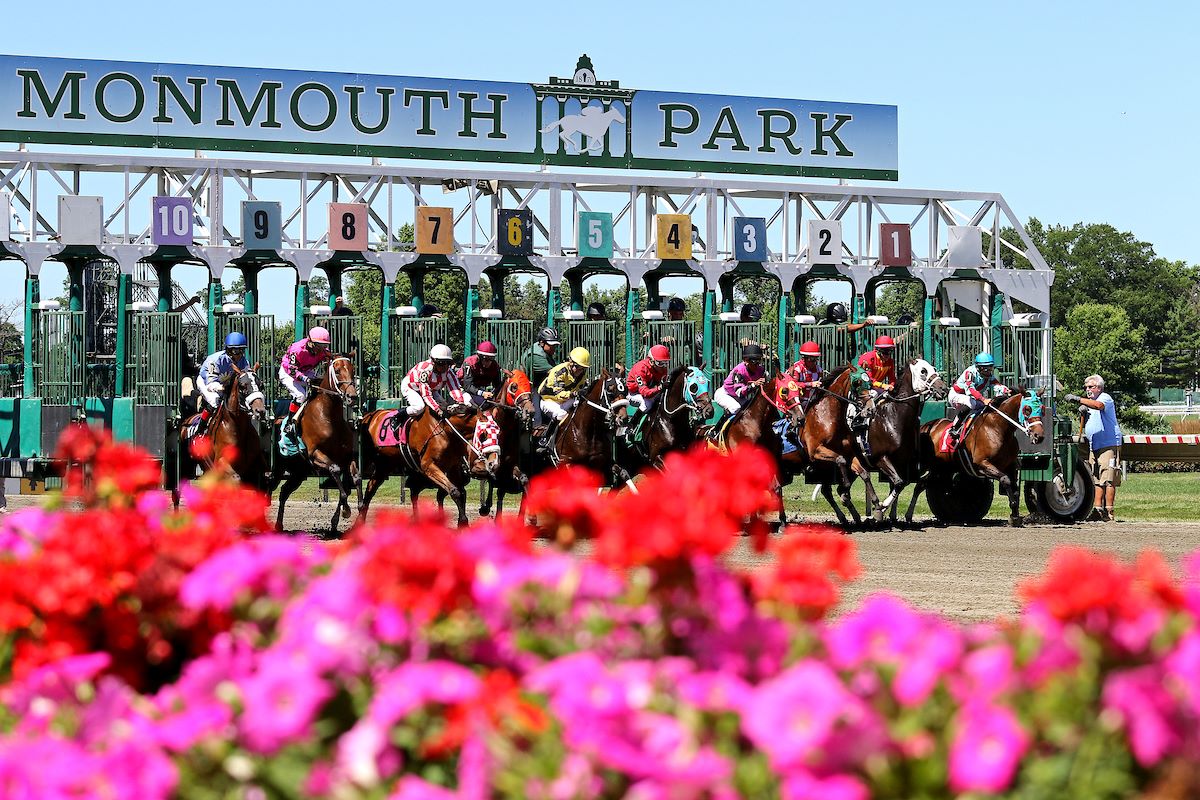 Monmouth Park joined Colonial Downs setting up a Monday Mid-Atlantic Pick 4 wager that begins next week. (Image: Monmouth Park)
The new wager rolls out alongside Monmouth Park's first Monday racing card of the 2022 season. The New Jersey track, which enjoyed its biggest day of racing with Saturday's Haskell Stakes card, adds Monday racing for the duration of its season. Starting this week, Monmouth Park runs Friday through Monday through Labor Day, Monday, Sept. 5.
Monmouth Park's Haskell Day handle of $19,896,954 represented a 23.3% boost from last year's total of a bit more than $15.2 million.
The Mid-Atlantic Pick 4 comes with a 15% takeout. It runs every Monday, alternating between Monmouth Park and Colonial Downs in Virginia. The one constant is Monmouth Park will always have the first race and Colonial Downs will always have the last.
Mid-Atlantic Pick 4 Joins Cross Country Pick 5
"Monmouth Park has never been afraid to try new things and we're thankful for Colonial Downs' partnership in this new Pick 4," Monmouth Park Racing Secretary John Heims said in a statement. "Our goal is to make the Monday Mid-Atlantic Pick 4 the featured bet of the day nationwide. With a low 15% takeout, and big-field turf races to choose from, we're excited to see how the betting public reacts to this new wager."
The Monday Mid-Atlantic Pick 4 joins the New York Racing Association's Cross Country Pick 5 as a weekly, multi-track horizontal wager. Held on Saturday's, that wager also comes with a 15% takeout. It typically covers one NYRA track and assorted other tracks around the country and across the border to Canada's Woodbine.
Horseplayers who need help handicapping the wager will get help from the weekly In the Money Podcast. Each week, handicappers Peter Fornatale, Nick Tammaro and Colonial Downs' Jessica Paquette break down the wager's races that week.
That is available on the In The Money Media YouTube channel or at the podcast. That's already a popular site for horseplayers.