As we head towards the end of July – and teams near the 100 games played mark – the MLB playoff races are clarifying themselves on an almost daily basis. That makes it time to update our MLB playoffs tier list, where I evaluate who's in, who's out, and who will be fighting down the stretch for those final postseason spots.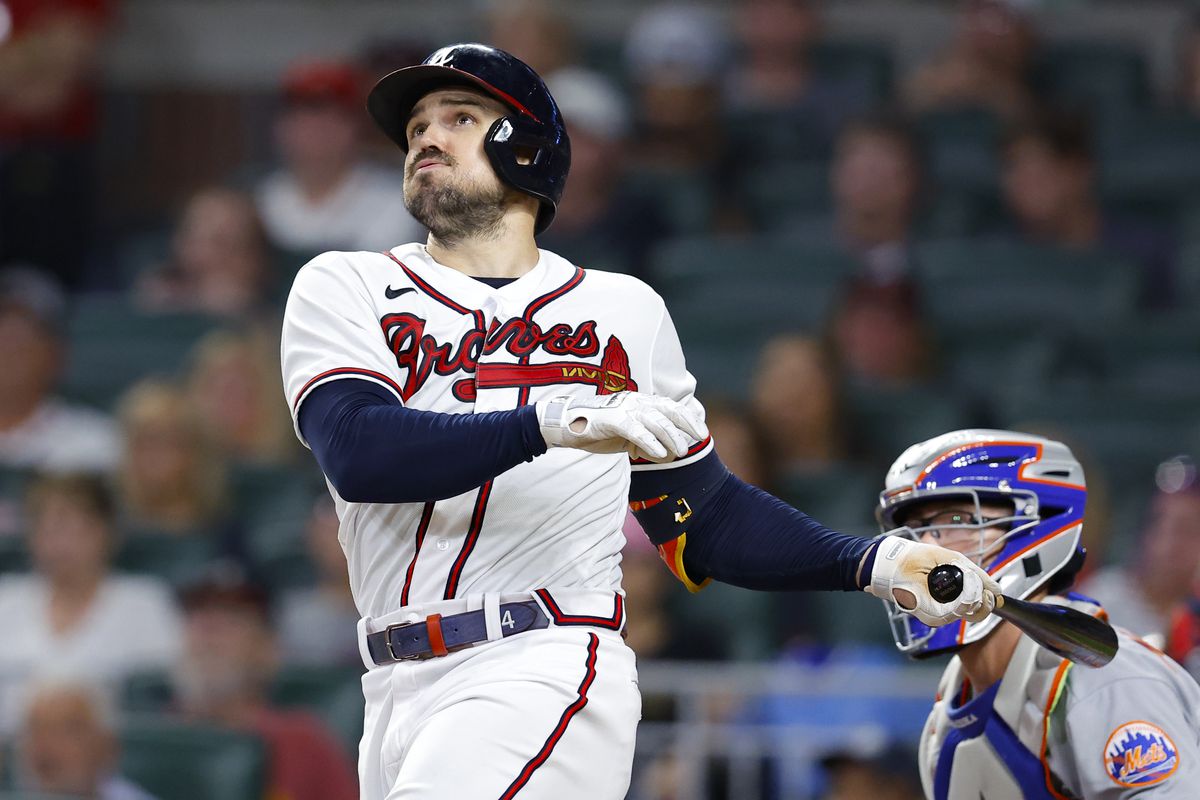 The Atlanta Braves have joined the ranks of the postseason locks in our latest MLB playoffs tier list. (Image: Todd Kirkland/Getty)
Things have changed significantly for a few teams since my first list in mid-June. While only one team has joined the top tier, there's been plenty of movement in the middle of the pack. Meanwhile, one team has even managed to escape the Tier 5 abyss, though it remains to be seen if they can actually contend long-term.
Tier 1: Playoff locks
Team
Record
World Series Odds (via DraftKings)
New York Yankees
66-33
+380
Houston Astros
64-35
+500
New York Mets
61-37
+700
Atlanta Braves
59-41
+850
Los Angeles Dodgers
65-32
+350
The Braves are the new addition here, though they were on the verge of inclusion even in my last list. While Atlanta will battle the Mets in the NL East, both teams will make the playoffs – it's just a matter of who wins the division and earns a likely first-round bye. Meanwhile, the Yankees, Astros, and Dodgers are also continuing to excel. All five of these teams could buy reinforcements at the trade deadline, as the Yankees did Wednesday by adding Andrew Benintendi.
Tier 2: Should be in
Team
Record
World Series Odds
Toronto Blue Jays
54-44
+1200
Milwaukee Brewers
55-44
+2000
San Diego Padres
55-45
+2200
The Milwaukee Brewers have done enough to earn their Tier 2 designation. While they only hold a three-game lead over the Cardinals in the NL Central, they're also above the wild card fray for the moment. FanGraphs gives Milwaukee a 90.2 percent chance of reaching the postseason, which means they're closer to a lock than a bubble team. Toronto and San Diego won't win their divisions, but both are heavy favorites to grab wild card spots in their respective leagues.
Tier 3: On the playoff bubble
Team
Record
World Series Odds
Tampa Bay Rays
53-46
+4000
Minnesota Twins
52-46
+5000
Cleveland Guardians
50-47
+9000
Chicago White Sox
49-49
+3000
Seattle Mariners
54-45
+5000
Philadelphia Phillies
51-47
+4500
St. Louis Cardinals
52-47
+4500
The AL Central remains a complete mess, with Minnesota, Cleveland, and the Chicago White Sox all still in the mix for a division title – though they may only grab one playoff spot between them. Meanwhile, the Mariners fought their way back into the playoff race with a 14-game winning streak just before the All-Star break, and are now a serious contender – one I even considered for Tier 2 status as this point.
Tier 4: Hopes Fading
Team
Record
World Series Odds
Baltimore Orioles
50-49
+50000
Boston Red Sox
49-50
+6000
Miami Marlins
47-52
+40000
San Francisco Giants
48-50
+6000
Other than Miami, all of these teams have moved to Tier 4 – from one direction or another. The San Francisco Giants are now under .500 after a seven-game losing streak, though they are probably the most likely playoff team of this group. Meanwhile, Baltimore rode its own long winning streak to pass the Red Sox in the AL East and rise out of Tier 5, something that should virtually never happen. The Orioles are just three games out of a wild card spot, though it's hard to know if they legitimately have the talent to stay in the race down the stretch.
Tier 5: Wait until next year
Team
Record
World Series Odds
Detroit Tigers
40-59
+100000
Kansas City Royals
39-59
+200000
Texas Rangers
43-54
+100000
Los Angeles Angels
42-56
+50000
Oakland Athletics
38-63
+200000
Washington Nationals
34-66
+200000
Chicago Cubs
40-57
+200000
Pittsburgh Pirates
40-58
+200000
Cincinnati Reds
38-60
+200000
Arizona Diamondbacks
45-53
+200000
Colorado Rockies
45-54
+200000
For the most part, these are the same teams that were on the Tier 5 list last time, as this is a group of clubs simply playing out the string. The newest additions include the Angels, who just keep doing this year after year, and the Texas Rangers, who have slipped too far out of wild card contention to even think about making the postseason in 2022.